9 Best Designer Perfume Brands for 2022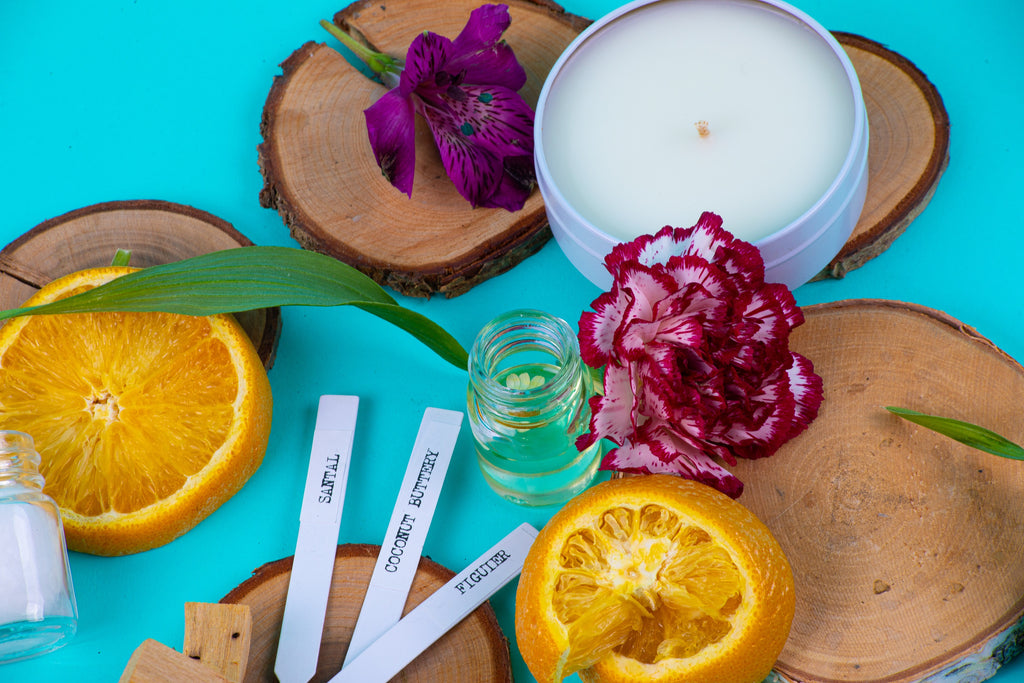 Are you an eau de toilette connoisseur? Or are you just a casual perfume enjoyer who's looking for new fragrances to try in 2022? If you are feeling a little extravagant and would like to splurge on some of the pricier but definitely high-quality perfumes this year, then look no further for this blog article is perfect for you. (If you're on a tight budget, we also have cheaper alternatives featured on this list!)
Here are the top 9 best designer perfume brands for men and women that will surely keep you smelling best and on trend!
1. Marc Jacobs
Marc Jacobs, formerly known as Marc by Marc Jacobs, is a fashion label that's not just known for its wide variety of bags and clothes, but also its alluring and delicate perfume for women. Marc Jacobs perfume offers the Perfect and Daisy perfume collection. These eau de toilettes are long-lasting and will surely waft in everywhere you go.
If you want to try making your own Daisy by Marc Jacobs, you might want to try Gardenia, a scent offered by the private label, Light 4 Life.
2. Jo Malone
Jo Malone perfume is a luxury brand owned by Estee Lauder that offers perfume for men and perfume for women, and also, other home fragrance products like candles and diffusers. Jo Malone's eau de toilette is surely a cut above the rest with their classy and elegant smells.
A private label alternative for Jo Malone's classy Orange Blossom Cologne is Light 4 Life's Fleur D'orange. Check it out here: https://light4lifecause.com/collections/sample-scent-strips/products/fluer-d-orange-sample-scent-stripe
3. Gucci
Gucci is probably one—if not the most popular luxury brand these days. With its high-end products, Gucci is known for always delivering only the best. And for sure, Gucci also has one of the best collections of perfume for women including the The Alchemist's Garden collection.
Don't have the budget but want to feel and sell Gucci luxury? Try this Amber scent, an alternative to Gucci's The Eyes of the Tiger eau de toilette.
4. Versace
Another Italian luxury brand that takes the bag for the best designer brand of perfume this 2022 is Versace perfume. After all, who wouldn't know about Versace and its strange yet enchanting products, right? Two of the best-selling eau de toilette of Versace are Eros and Atelier.
Planning to produce a scent similar to Atelier Homme? Check this out: https://light4lifecause.com/collections/sample-scent-strips/products/lhomme
5. Chanel
Chanel founded by Coco Chanel is a French-luxury brand that's so remarkable surely only few would know about it. With its iconic double C-logo branding, Chanel is a brand that's a cut above the rest, and of course, they also offer only the best and delightful perfumes for women. Chanel Perfumes are popular for its sweet scents that aren't overly powering and also have an elegant and fancy minimalistic appearance.
Experience and recreate Chanel with this scent: https://light4lifecause.com/collections/sample-scent-strips/products/verveine-sample-scent-stripe
6. Tom Ford
Tom Ford is a brand that's known for its wide assortment of either ready to wear or made to order clothes. Aside from this, Tom Ford is also renowned for their top-notch perfumes and eau de toilette. Tom Ford perfumes are especially famous for their perfumes for men. One of its top-selling perfumes for men is Oud Wood.
Click here for your best and cheapest Oud Wood by Tom Ford alternative.
7. Burberry
Burberry is a British fashion house that's not only big-shot in fashion but also in fragrances and perfumes for women. Burberry Perfumes include Her and the signature Burberry eau de toilette.
Try and make other scents similar to Burberry fragrances here.
8. Yves Saint Laurent
Yves Saint Laurent brand named after one of the foremost fashion designers of the 20th century is another luxury brand that's totally worth the cash. With its versatile selection, Yves Saint Laurent is surely not the least when it comes to big luxury brands. Yves Saint Laurent perfumes, unlike other luxury designer brands, offer perfumes that both women and men can use. Unisex eau de toilette like Rouge Velours is a trademark product in YSL.
YSL's famous L'Homme is also offered by the private label, Light 4 Life, in a much cheaper yet almost-same quality. Check this link out: https://light4lifecause.com/collections/sample-scent-strips/products/lhomme
9. Ariana Grande
Ariana Grande is definitely one of the rising stars of this generation, not only in the music industry but in the make-up and fragrance industries, too. Having recently launched her Cloud eau de toilette, despite being the least expensive on this list, it surely isn't least when it comes to deep layers of delicate aroma.
Try and sell your own Cloud by Ariana Grande dupe: https://light4lifecause.com/collections/sample-scent-strips/products/coconut-buttery-sample-scent-stripe
These designer brands will surely stun every person who gets to smell you while wearing these fragrances.
Nevertheless, if you really want to try these perfumes without having to spend as much, you're always welcome to try dupes from private labels. After all, you do you! And if you want to smell nice all the while selling your own luxurious perfumes, check out Light 4 Life.