Best Perfume that Smells Like the Beach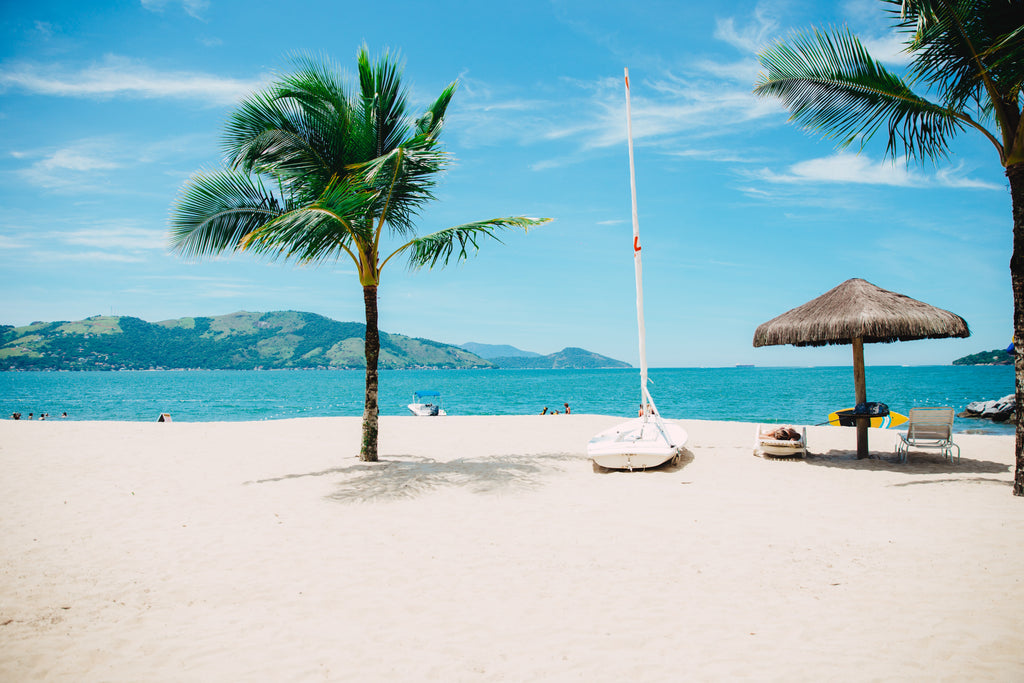 With the warmer weathers, greener grasses and blooming flowers, it is definitely that time of the year again: Summer! To most of us, summer means vacation. And with the warm sun that seems to invite you to go out, what is a more perfect place to spend this season than on the beach, right? Surely, all of us like the beach. You might even be planning your beach trip right now. So, while you're still planning for your trip, why not bring the beach to your home with these perfumes that smell just like the beach!
Stone Candles, with its wide selection of scents and aromas also have its very own summer fragrances that smell like the beach. Truly as the best candle makers, Stone Candles' Summer scents are also the best summer scents. Having these in your homes, rooms or even offices would make you feel like you're in your very own vacation with the white beach and its deep blue sea just beside your home. Read more to check out our beach summer scents!
What perfume is a better perfume that smells like the beach than the Smells like the Beach Fragrance itself? This summer fragrance perfectly captures the lovely and fresh beach scents. Having this beach perfume would truly make you feel like you're on the beach, laying down on the sand and enjoying the salty breeze.
Stone Candles' most popular collection is the Smells Like Collection, after all, if you want to experience a certain thing through your sense of smell, it's your best option! This collection also comes in different products like reeds and candles.
2. Coconut Surf
Coconut trees are probably one of the best things in making a beach feel like a beach. It just gives those summery, tropical vibes. Along with the crystal-clear sea and its beautifully crashing waves, coconuts and waves are truly two of the best things that remind you of the beach. And what if I tell you that these things are infused in this unique summer fragrance?
This fragrance oil certainly smells like the beach. Coconut Surf is a beach scent that would make you feel like you're surfing the waves, all the while drinking some fresh coconut juice. With its top burning with coconut and ending with vanilla notes, this summer scent absolutely screams "beach!"
One of the best things about the beach is the serene feeling it gives. The seemingly endless oceans just give one a sense of peace and tranquility. Going to the beach to relax and have peace of mind are one of the top reasons why we go to the beach after all. And this beach perfume gives you just that: peace and relaxation.
Mer Du Corail introduces a flurry of beach scents including jasmine blossoms and the rejuvenating marine air. This summer scent is sure to massage your mind as softly as the beach waves with its luscious aroma.
This beach scent is available as a scented pillar with tranquil hues of blue.
4. Mango
Mangoes are probably the most tropical fruit out there and so many people love it (I sure do!) With its delectable flavors and aromas combining sweetness and sourness, it's the favorite fruit of many especially during the summer. After all, its light and refreshing scents just smell like the beach!
This Mango summer fragrance would have you feeling like you're laying down on a beach reclining chair while sipping that classic mango shake. Truly delightful!
Bonfires are one of the most fun things to do and witness while at the beach. Just sitting down on the sand, watching the flames frolic as fire dancers play with flames in the background is what makes the nightlife on the beach so special. Pair this experience with a glass of margarita and your night's complete.
This summer fragrance smells just like the beach with its scents reminding you of that warm and tall bonfire. Aside from that smoky scent, this beach perfume also has hints of citrus and cedar perfect for that beach-summer feel.
Whether you're still planning for your beach trip or have already gone to the beach and deeply missed it, these summer scents by Stone Candles got you. Make yourself feel more at home and feel at the beach with our summer fragrances. Let's go beachin' with Stone Candles!
All of these summer fragrances are available as pillar candles in our exquisite Scented Pillar Collection.
You may also check out our very own new collection, the Stone Candles' Summer Collection.