Private Label for your candles, diffusers, room spray, and more!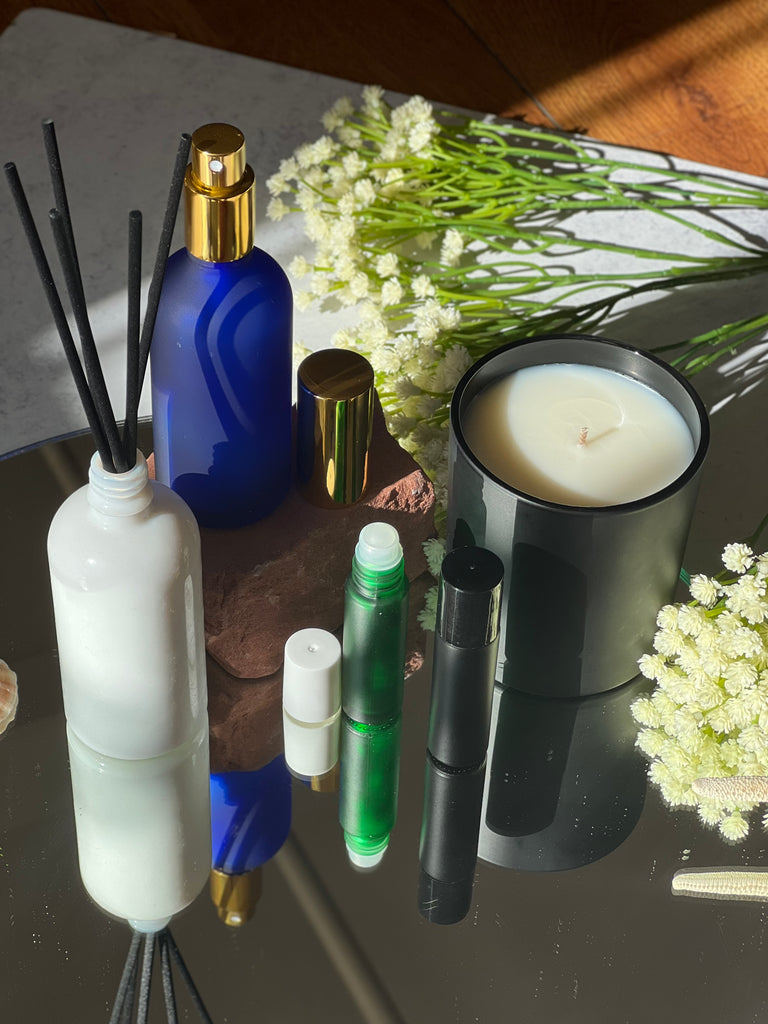 Are you a massive fan of using aromatherapy products like scented candles, diffusers, room sprays, and more? Are you also looking for a chance to turn your love for scented candles and the likes into a business opportunity? Then say no more as this article is the perfect article for you.
Private Labeling is one of the fastest ways to become a business tycoon these days. If you don't have any idea about private labels, think of them as manufacturers who would manufacture your own custom made products. It's like you can mass-produce your own custom made products without needing to invest huge amounts of money on production because private label manufacturers would be the one doing them for you.
Want to learn more about the inner workings of private labels? You can read our other blogs, What is Private Label and Brands vs Private Labels on our website.
Starting your own business is not a joke. Every step of it is like a challenge. Manufacturing your own products on a large scale is a terrifying task. After all, you're probably not quite keen on taking that big of a risk. Forget manufacturing, even just developing your own custom made products can be quite arduous, too. Not to worry, though, since Private Labels will be your savior!
If you want to create and sell your own scented candles, diffusers, room sprays, etc., then it's without a doubt that the best Private Label Manufacturer for you would be Light 4 Life.
WHAT IS LIGHT 4 LIFE
Light 4 Life is a private label manufacturer of aromatherapy products in California that manufactures for a cause. It is in partnership with Exceptional Children's Foundation thus, Light 4 Life is also able to provide opportunities for adults with disability by giving them work. Aside from Light 4 Life's charity work, they also manufacture only the best-quality private label products; partnering with them will surely make your business brand a trustworthy one.
Light 4 Life has a wide variety of products. These products include the following:
● Candles – Candles are one of the most popular choices when it comes to indoor scented decorations. Aside from its classy feel, it is also an effective way of scenting your whole house. Light 4 Life's private label candles use coconut wax and may come in different containers like tin cans, glasses, etc.
● Roll-On Perfume – Roll-on perfumes are one of the most portable perfumes. Being in a small container makes it easy to carry around and thus more popular for many perfume users. Light 4 Life's roll-on perfume caps are available in different classy colors.
● Room Spray – Some consumers want their whole house to smell good but don't like the risk that comes with candles (burning, and fires), hence, room sprays are the second most popular choice of consumers. Light 4 Life's room sprays come in both plastic and glass containers. All purpose cleaners are available, too.
● Reed Diffuser – There are consumers who want to perfume their whole home but on a slightly lighter and gentler scale, these consumers always go for Reed Diffusers. L4L's private label reed diffusers come in 100mL bottles.
● Sanitizer – Since the world is facing a pandemic, sanitizers have one of the essential things that people must have. L4L's sanitizers may come in containers of different colors.
● Soaps – Light 4 Life's soaps come in different purposes. We have dish soap, hand soap and luxury soap. All of these are in liquid form, and come in pump bottles.
● Pure Fragrance and Essential Oils – Aside from manufacturing private label products that make use of fragrance and essential oils, Light 4 Life also manufactures essential and fragrance oils itself. These all come in different fragrances.
● Lotion – Aside from manufacturing scented products for your home, Light 4 Life also has a product that's meant to care for your body, particularly your skin. Light 4 Life's Lotions come in pump bottles and are made with premium-quality ingredients.
More products will be launched soon.
All these products that Light 4 Life manufactures and produces may come in different scents which you yourself developed.
CUSTOM SCENTS
Light 4 Life offers you a wide array of scents in which you can choose from and mix-match with other scents to create your own special formula. This scent that you yourself created from our sample scents, will then be the one used for your own private label products like private label candles and private label reed diffusers.
This is a special service of Light 4 Life that doesn't only help you in building your brand and trademark but also promotes your creativity and experience as a private-label business owner and as a scent-connoisseur, as well.
OTHER SERVICES
Aside from manufacturing your special aromatherapy products, Light 4 Life also has other services to offer. These services include: Graphics Design, Glass Decoration Production, and more.
Contracting with Light 4 Life comes in as easy as three steps: Design Your Fragrance; Sample the Products; Get Ready for Production. Take one step closer to achieving your dream of creating your own private-label candles and diffusers empire and contact Light 4 Life now.
If you want to learn more and contact Light 4 Life, you may visit their website here: https://light4lifecause.com/