8 Prosperity Candles for the New Year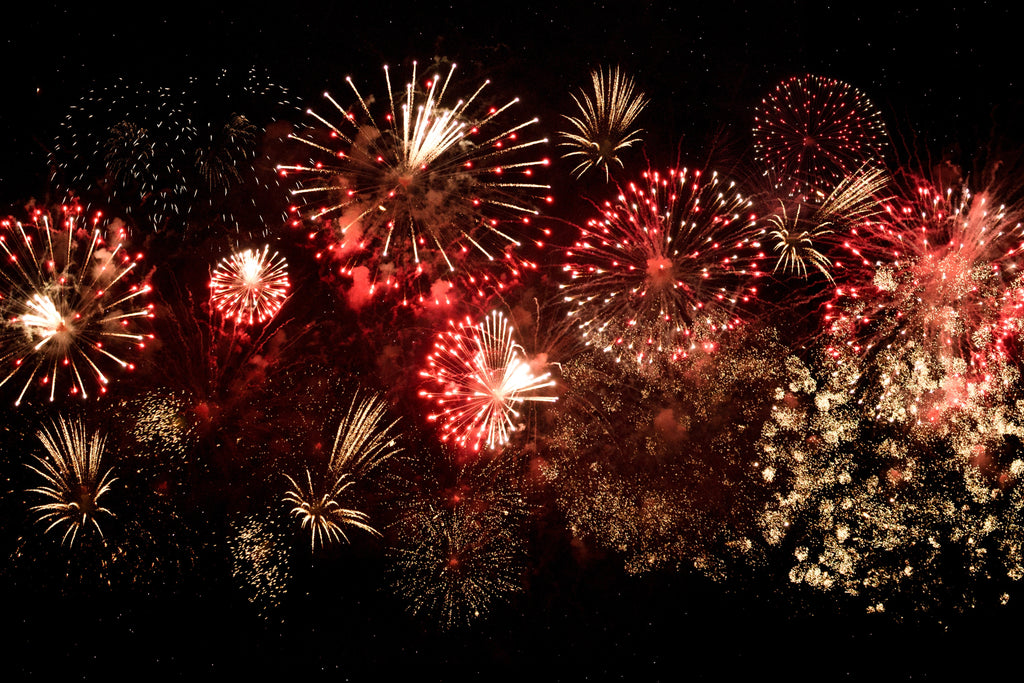 The incoming year 2022 is the year of the Water Tiger and people are rooting that it would be a year filled with prosperity and abundance. With all the crises many of us have gone through, it cannot be denied that all of us are looking forward to a better New Year. Let's claim it now: 2022 is going to be better, more prosperous and more abundant year!

As an addition to your lucky charms and figurines for the incoming New Year, here are also some of the best Prosperity candles that Stone Candles has to offer. These lucky candles are festive-smelling and also feature the lucky colors of the year 2022: blue, green, red and yellow!
1. Kieffer Lime Lychee Pillar Candle
This prosperity pillar candle is colored in a beautiful shade of deep blue and green, both are lucky colors of the year 2022. Aside from that it also has the lucky scents of grapefruit, Kieffer lime and lychee. This lucky charm candle would make a great decoration and luck-magnet for your home.
This lucky pillar candle comes in beautiful shades of green that is not just aesthetically pleasing to look at but also gives a calming sensation to whoever looks at it. Moreover, it also has the pleasing aromas of lotus petals and jasmine. The lotus Pillar candle is truly a candle that would bring all sorts of prosperity and abundance for you home.
If you are looking for a lucky candle that has a unique appearance, then this Round wood candle is the perfect prosperity candle for you. This candle has a wood-like appearance that matches the water tiger and its lucky elements that are water and wood! Even though this candle is scentless, it has its lucky charm to make up for it.
4. Deep Yellow Colorway Candle
Another aesthetically pleasing prosperity candle from Stone Candles is the Deep Yellow Colorway Candle. Aside from being a lucky candle which has the lucky color yellow, this candle is perfect as not just home decorations but also as presents too!
With its powerful vibrance, red has always and will always be a lucky color. And that consistently, it's also the year 2022's lucky color; this Pomegranate Pillar candle is colored in that beautiful Red. This lucky candle is sure to attract that powerful aura and prosperity.
One of the underrated candles of Stone Candle is this Tuberose Pillar Prosperity candle. It has a beautiful mauve and magenta color that brings a sensual yet classy mood, perfect for the New Year to come. Aside from that it is also infused with various spices which makes its scent so unique and alluring. Luck is sure to be attracted to your home if you have this at home.
Colored in the beautiful shade of Imperial Yellow and infused with the lovely lucky scents of jasmine and narcissus, Jasmine Pillar Candle is a prosperity and abundance candle that would brighten up your homes.
8. Miguel Blue and Cream Vessel Candle
Another classy and elegant lucky candle that's perfect for home decoration is the Miguel Blue and Cream Vessel Candle. Featuring the lucky color blue, this home décor candle is sure to attract positivity and prosperity for your homes.
Although these lucky charm candles aren't sure ways to really have a prosperous 2022, it wouldn't hurt to try, right? More than having lucky prosperity and abundance candles in your home, these candles also make a great change of scene and scents in your homes. Try these candles now and have something new to welcome the New Year!