Six Tips for Choosing the Perfect Spring Fragrance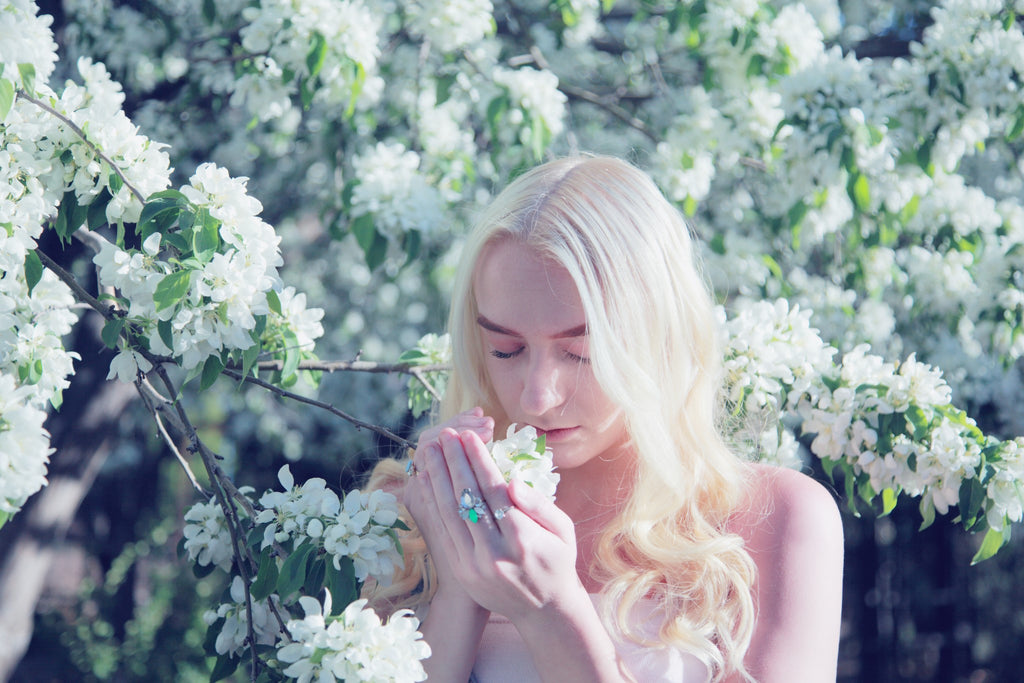 Spring will come and so will happiness. Gone are the days of the cold and chilly Winter, but here comes the lighter, sunny weeks that Spring brings.
Of course, since winter is now out of the picture, so should our winter fragrances! Sometimes, choosing the perfect spring fragrance could be a challenge though, but no worries, as this article is here to help you navigate through the complex array of fragrances and scents!
Aside from offering you tips and advice to selecting your new spring fragrance, this article will also offer you spring scents from our unique variety of scents here at Stone Candles. Who knows, aside from choosing your fragrance oil, you might also be able to find a matching scented candle for your home.
Let's say goodbye to winter and welcome spring with a warm, sunny smile along with our new and perfect spring fragrances!
1. Say Goodbye to Winter
When choosing the perfect spring fragrance, of course, we firsthe have to say goodbye to winter—not just in our minds—but also in our existing fragrances!
Since winter is so cold, we tend to choose warmer scents for it. But since sunnier days are what makes up Spring, we would have to do a complete 360-degree shift from our warmer scents to lighter, fresher fragrances. Instead of choosing your go-to spicier and muskier scents, opt for citrusy or floral aromas.
You could try our specially concocted scent from our Coco by Stone collection, "Smells Like Fresh Cut Grass". Aside from smelling like that oddly therapeutic scent of your front yard's freshly cut lawn, the candle form of this scent is also plant-based and made with purely coconut wax. So eco-friendly!
2. Spring Renewal
Since Spring is characterized by warmer, hotter temperatures, your normal winter scents may seem too heavy and weigh you down. Instead of making you smell fresh and clean, these musky winter scents might just make you feel like the opposite!
That is why your best choice for a spring fragrance are those scents that are generally lighter. Aside from making you feel clean despite the warm rays of the sun, having these fresh aromas enveloping you may make you feel just one with the blooming flowers of Spring!
Want a unique spring fragrance? Check out another scent from our Coco by Stone Collection, Smells like the Outside After the Rain. If you are a pluviophile, this strange yet alluring scent would surely make you feel spring-y!
3. Know Your Notes
"Notes" is a term that you have probably encountered for the nth time already, especially when it comes to the perfume industry. I am sure that some of you, though, still find it hard to understand just what notes are. Do not worry, I will explain it to you in a simple manner.
Simply put, notes are like the layers that makeup the overall scent of your fragrances. There are three types of notes, top notes, heart notes and base notes. Top notes are somewhat like the introductory scents of your fragrances, it is also the first to fade. Heart notes, on the other hand, are the main component of your perfume and it is what majorly composes your scent. Lastly, base notes are the lingering scents of your perfume once the top notes and heart notes have faded.
In choosing the perfect spring fragrance, it is important to choose fragrances that have spring-like notes. You could choose perfumes with a citrusy top note, with a floral heart note, and a sweet but light base note. Try our English Pear and Freesia (inspired by Jo Malone) fragrance to experience a citrusy top note, paired with a floral heart note and a sweet musky base note to know just what I'm talking about!
4. Classic Spring Notes
Spring is all about the natural scents! When choosing your perfect spring fragrance, you must keep in mind one word: Nature. That is why you perfume notes must also be those notes that remind you of the natural and invigorating smells of nature.
In order to really capture spring in your fragrance, we recommend you to get those perfumes with these notes: floral, citrusy, woody, and herby! Aside from this, you must be aware that spring scents can be categorized into two: Fresh Spring and Floral Spring. Let us talk about these two in more depth.
Fresh spring scents are those that are mainly grassy, citrusy and over-all clean smelling scents. They are characterized by their sharp light aromas! Try our Citronella fragrance to really experience fresh spring!
Floral spring scents on the other hand are mainly composed of the scent of flowers! These scents are also light smelling but they lean more on to the sweet-smelling aromas. You could check out our Gardenia fragrance for a burst of that sweet floral spring!
5. Reawaken the Senses
Since the temperatures are rising because of the warmth spring brings, so should your mood! That is why it is truly a must for you to choose scents that absolutely uplift your mood.
Energize not just your senses but also your holistic being with spring scents that radiate positive vibes and flower power! Avoid scents that weigh your mood down and instead choose something that makes you feel just like a petal that's flowing the wind. The key to really feeling spring is to be just like spring: warm and light.
6. Consider Your Environment
But of course, choosing the perfect fragrance does not end with simply the best notes for spring. You also need to consider the environment where you're going to use your spring fragrance. There are appropriate spring scents for the type of place you are in or the type of activities that you will do.
If you are thinking of having a blanket picnic by the park, surrounded by trees and grasses, then it's better to choose a spring fragrance that's mostly grassy or citrussy. If you're planning to go rest at a café while reading a book, choosing a sweet floral spring scent is the best way to go. However, if you just plan to relax and feel comfy at home, you could opt to choose hereby spring scents. Try our lavender scent for the maximum spring relaxation experience!
No matter the season, there are sure to be perfect scents that fit it. Just know the basics of choosing the right scent: notes, environment and feeling, and you are good to go!
If you are looking for any scent for any occasion or event, Stone Candles has got your back. Check out our Spring Collection!