DIY Summer Blends: Sunny blends for your diffusers, candles and room sprays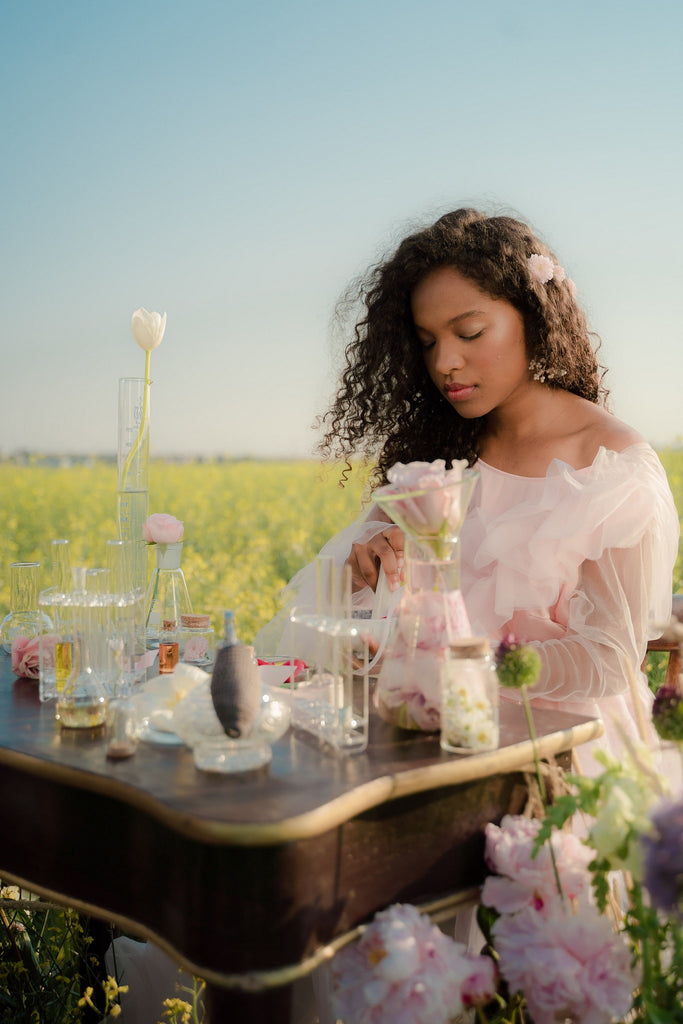 We're almost halfway through the Summer but we just can't get enough of these lovely summer fragrances. Honestly speaking, beach scents, summer scents, they're everywhere! But somehow, do you feel these scents just don't fit that summer fragrance that you're looking for? Don't you want to try and channel your inner chemist and scent-specialist by making your own DIY summer scents? With Light 4 Life and Stone Candles, this nigh-impossible task will be as easy as 1-2-3. Become your own perfumer with these DIY summer fragrances that you can use for your diffuser, candles and room spray
In this blog, we'll be sharing some of our secret blends (that's right, these scents are not for sale; you need to make them yourself!) that are totally the best summer scents and how you can formulate them yourself.
If you're also someone who has tried almost all of Stone Candles' summer scents and aromas and want to try some more, read on.
You find all of the scents used here on our Fragrances Collection.
1. Coconut Goodness – Coconut, Vanilla, Lemongrass
Don't you just love the sweet and refreshing taste of coconut juice while you're relaxing by the beach? Couple this with the amazing view of the peaceful waves and the blue sky, and it's really "goodness" as a feeling. Take all these sensations and you've got Coconut Goodness, our personal favorite summer fragrance. This special summer scent is so easy to DIY, too.
In order to formulate this summer fragrance, you will need three scents: coconut, vanilla, and lemongrass. This beach perfume starts with the luscious coconut aroma which slowly mixes in with the lovely scent of vanilla. It ends with a spritz of lemongrass for that additional freshness which accentuates the coconut and vanilla hints. We recommend a 60-30-10 ratio for these scents. This beach scent is perfect for your living room when you just want to relax.
2. Underwater Adventure – Mer Du Corail and Lemongrass or Peppermint
One of the best parts of summer is having an excuse to go to the beach. And what's a beach trip if you don't snorkel or go diving even once, right? Seeing the vividly colorful coral reefs and the various fishes living and swimming around it is truly a one-of-a-kind experience which one would like to feel every once and a while. And that is what Underwater Adventure blend is all about.
Formulated with only two scents, Underwater Adventure is a relatively light blend that's great if you want just a subtle beach scent at home. To formulate, you only need Mer Du Corail and lemongrass. You can also substitute lemongrass with peppermint for a more minty beach perfume. With a ratio of 80-20, Underwater Adventure is as easy to blend as it is on the nose.
3. Volcanic Getaway – Volcano, Coconut, Vanilla Bean
Island with a volcano at the center of it—sounds as dangerous as it is fun! Volcanic Getaway just reminds you of a certain paradise, right? Are you thinking of what I am thinking? That's right, volcanoes and islands, of course, we're talking about Hawaii! It must be everyone's dream to be able to spend a getaway in Hawaii even once, and with this summer fragrance, we'll bring Hawaii into your home with only three scents!
To blend this summer scent, you need this very unique scent that is available in Stone Candles: Volcano! And just like its name suggests, it smells like a volcano—not a burning one though. Mix this with our classic beach scents: coconut and vanilla, and you've got your very own Volcanic Getaway. A safe one, at that.
4. Beachside Massage – Eucalyptus, Lavender, Coconut
If you're more of the spa-type of person instead of the swim-type person then this blend is just the right one for you. This blend would remind you of those beach side spa and massage services on the white sands of your favorite beach. This summer scent spells relaxation and tranquility at its peak. And it only takes three scents to make!
This DIY summer fragrance is composed mostly of therapeutic oils and fragrances that combine to make the most relaxing aroma ever. Mix Eucalyptus and Lavender for that spa-feel and add a splash of coconut to have that beachy feel. Truly a scent that's more than just smelling beach-like but also making you feel like you're relaxing on the beach.
Keep in mind that these blends are just a few of our suggestions! There are more scents that you yourself can formulate at home by just getting creative and mix-matching. You can try testing first by using our scent strips for a very low price. Once you have your perfect concoction, you may even produce these and start your own perfume line!
Make your own scents and have fun at home with Light 4 Life and Stone Candles.
You may also be interested in this article: Everything You Need to Know to Start Your Own Perfume Line