9 Scents that Will Make Your Home Smell Like a Hotel Lobby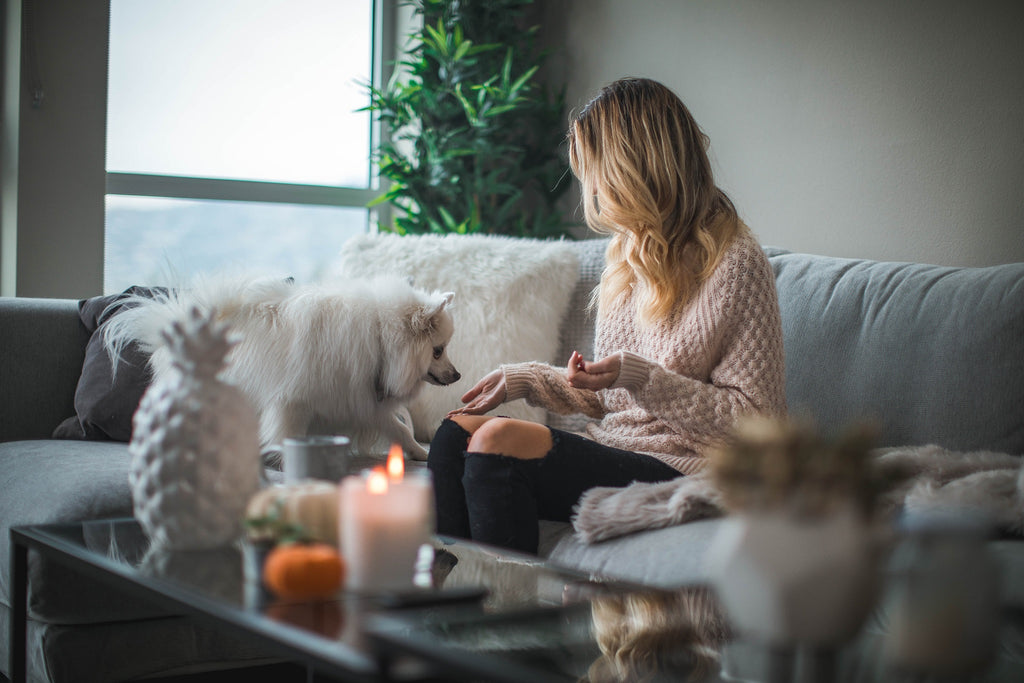 Have you ever wondered how those hotels that you visit seem so luxurious? Perhaps, many things contribute to a hotel's fanciness but one thing's for sure, scents and aromas play a big part in making hotels seem so much more luxurious than it actually is. Have you found yourself asking, "how can I get my house to smell like a hotel?" Well, look no further, for here's the solution that you've been looking for.
Make your home smell just like your favorite hotel with these home luxury scents by Environment. These fragrances are sure to level up your living room, turning it into that 5-star hotel lobby. Make your family and guests feel like they're staying at a hotel with the best home fragrances.
All these best home fragrances revolve around three themes: woods, citrus and florals. These three are totally the best at making your home feel luxurious. Learn more about this in our other article: How to Make Your Home Smell Like a Fancy Hotel.
1. Bamboo
Bamboo scents always give out the feeling of refreshing tranquil which makes it a great home fragrance. Aside from it being light, it also exudes a certain sophistication which is why every room that smells like bamboo automatically smells luxurious. This fragrance starts with lime and verbena which infuses into jasmine and bamboo and ends with hints of moss and fresh grass.
2. Mandarin Rind, Bergamot, Geranium
This hotel scent is a mixture of florals and citrus—the perfect combination to make your house smell like your favorite hotel. This scent starts with strong citrus, which blends slowly into the aroma of flowers all the while ending in the deep musky scents of wood. If you ask me, this is probably one of the most unique blends of Stone Candles and it is absolutely ready to make your home smell fancy.
3. Pinon
If you're into luxurious yet subtle scents, then this Pinon fragrance is the best choice for you. With different layers of scents all consisting of woods like pine, cedar, and oak, Pinon fragrance oil is peak fancy relaxation. This fragrance smell will make you feel like you're staying at a hotel that's overlooking the woody mountains.
4. Blue Birch
Another woody scent that's on this list is the Blue Birch fragrance which, similar to Pinon, consists of all woodsy layered scents. This hotel scent starts off with bergamot, spruce, and galbanum—all luscious scents—then ylang, birch and ends with amber and moss. This is another musky scent that's also there to give a tinge of freshness which all together, makes for a very luxurious hotel scent.
5. Jasmine
I think everyone of us have encountered and been allured by the unique Jasmine scent at least even once in our lives. From tea to hotel rooms, Jasmine is truly a one of a kind smell that's always fancy whatever form it is in. This Jasmine fragrance is sure to make your home smell like a hotel with its hints of grass, mist, lily, vanilla and of course, jasmine.
Another refreshing scent that's also the best home fragrance perfect for turning your room into a hotel room. Now smell this hotel scent that starts with orange, blends with jasmine and slowly ends with neroli. This scent is also a plus if you like the fruit, oranges!
This fragrance inspired by a luxury brand is perfect as a home luxury scent with its deep and unique fragrance layers. This fragrance is centered mostly around floral aromas like peony, rose and jasmine but also with a hint of wood like cedar and amber. Truly this home luxury scent is perfect for wowing your guests.
One more home luxury scent with the perfect combination of wood and citrus is the Juniper Citrus. This best home fragrance is more than just smelling woodsy and fruity though; it also has hints of spice like clove! Truly a whole package, if I do say so myself.
9. Fir Balsam
Last but definitely not the least among our hotel scents is the Fir Balsam scent which is practically subtle fancy musk turned into fragrance. This home fragrance is best not just for the holidays but also making your home smell like a hotel lobby. With its combination of woods and spices, Fir Balsam is truly a great way to make your home smell and feel fancy.
Making your home smell like your favorite hotel has never been easier! Just use these scents and you've got yourself a hotel-like home. Who knows, maybe with these scents, you won't even feel the need to check in to those expensive hotels now; after all, your house itself now smells like a hotel!
All of these luxury home scents are available in Stone Candles high quality products like scented candles, room sprays, diffusers and many more! Stone Candles makes sure to only give you the best eco-friendly products. Shop now!