9 Scents for The New Year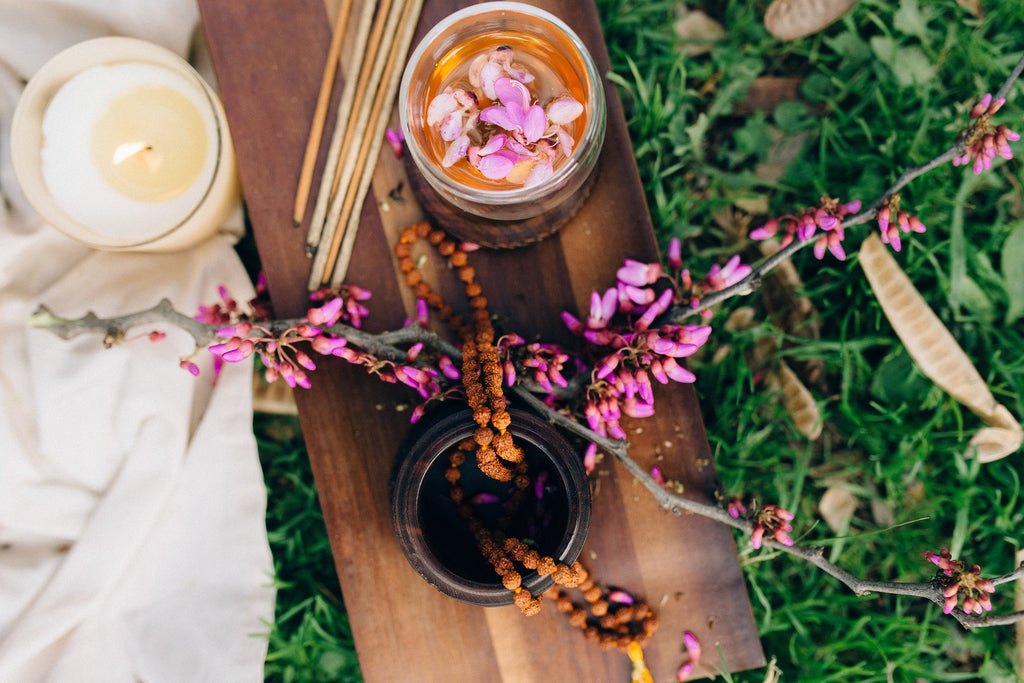 As December continues to flies by and the new year, 2022, fast approaches, people are looking for ways to start off their year right. Delicious, scrumptious foods, bright and colorful fireworks—these are all great ways to welcome the New Year. But what is a great New Year without the classic New Year Scents, right?

Start your new year right by collecting these unique but classic New Year scents from Stone Candles. These essential oils are not just a great way to welcome new Year but also a great aromatic offering for your visitors this new Year. If you don't have visitors this New Year, then treat your family to the best-smelling New Year's Celebration ever!
If you are looking for a rich, sensual, and sweet New Year, the classic scent of Jasmine Fragrance Oil is the best essential oil for you. This lucky scent from Stone Candles has the lovely aroma of Jasmine as its star. It is also available in candle form and it truly is one of the best-scented candles perfect for the New Year's.
2. Oud Wood Tom Ford Type Fragrance Oil
This fragrance is the right essential oil for those people who are looking to feel elegant and warm this coming 2022. With the perfect combination of the woody aromas of fig, cedarwood and moss, Oud Wood is certainly one of our best-smelling products for your home. This lucky scent is also available as a reed diffuser and can also be used as a substitute for your wax melts.
3. Juniper Citrus Essential Oil
Wood and citrus are the stars of this best smelling essential oil from Stone Candles: Juniper Citrus! This wonderful fragrance oil is so packed with different scents, that ever layer of it offers a fresh delight. It's wonderful blend of citrus and woody aromas are sure to wow your guests as you celebrate the New Year's.
4. Tea Tree Essential Oil
The celebration of the New Year is for sure loud and boisterous wherever you are in the world. That's why if you want a calming atmosphere inside your home amidst the loud celebration of New Year, this essential oil is the right lucky scent for you. Tea Tree essential oil offers therapeutic aromas that would be sure to put anyone into a relaxed mood this New Year. You can have this melting as your wax melt, too.
Another lucky scent from this list that offers a therapy in a small bottle is the Green Tea Fragrance Oil. This luscious lucky scent has layers of scents starting from the refreshing lemongrass and mandarin, to green tea and ending it with deep licorice, amber and clove. Smell-tacular scent perfect for the spectacular year to come!
A truly popular scent for every time the new year comes is the Lotus Fragrance Oil. After all, it is an essential oil sure to bring prosperity and abundance. (See our blog: Top 8 Prosperity Candles). If you want the unique scent of lotus flowers and want to feel oriental this 2022, then look no more. This essential oil comes in our best selling candle: Lotus Pillar Candle.
Another lucky scent on this list that gives therapeutic effects. Is this Rose Perfume Fragrance Oil? What's more relaxing than the smell of roses as you wait for the New year, right? Aside from that, could you imagine just lounging in your bathtub, surrounded with your Unscented Pillar candles, as this essential oil wafts through your bathroom? Heavenly bath experience, for sure!
One of the best-selling and best-smelling candles from Stone Candles is the China Musk Candle (it's also my favorite, too!). It offers a luxurious, oriental feel for your home with its infusion of Chinese Blossoms and vanilla spice. A truly delightful scent ideal for the New Year's Celebration, if I do say so myself.
Layers of aromas from different, nicely-fragranced flowers are the star of this lucky essential oil. Starting from Neroli Blossom to White lilies and gardenia, ending with patchouli, the White Floral Fragrance Oil is undeniably one pleasant and versatile lucky scent that you could use not just for New Year but for other occasions, too.
The New Year, on its own, is already a special and memorable occasion for all of us. Shared with your loved ones and significant other, it becomes an even more treasurable memory. Create those wonderful New Year memories while being accompanied by these special, New Year Scents that Stone Candles have carefully crafted for your maximal experience.