How to Make Your Home Smell Like a Fancy Hotel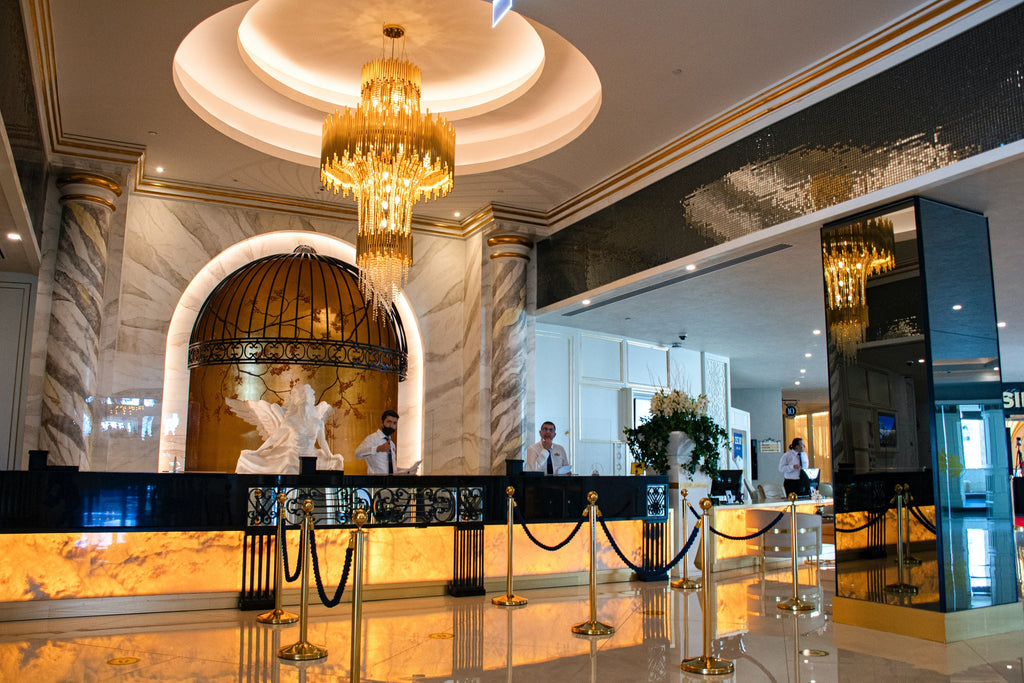 Fancy hotels aside from their luxurious buildings and sophisticated interiors have one more aspect to them that make them fancy: scents. Have you ever stepped foot into a hotel lobby and felt so relaxed and allured by its scents and aromas? I'm sure all of us have smelled an aromatic hotel at some point.
Nevertheless, what if I tell you that you can make your home smell just like that fancy hotel you've checked into? Read on to learn how you can get your home to smell like a hotel.
Make your home smell just like your favorite hotel with affordable and high-quality scented candles, reed diffusers, and room sprays by the best scents brand, Environment. 
Hotel Scents for your Home
The first step to making your house smell like a hotel is to choose the perfect scent that smells just like a hotel, but at the same time, will be the best home fragrance that suits you and your family.
Generally, fancy hotel scents are light, subtle, yet at the same time, remarkable and relaxing. It is important to not choose scents that are not too overpowering, too sweet or too musky. Because of this, popular choices for hotel scents are mostly based on these things: citrus, woods, and florals. Choose a scent among these and you're good to go.
But let's explain just what makes these scents so fancy and "hotel-like"
Citrus
- When it comes to feelings of freshness and lightness, you can never go wrong with citrus. The scent of a freshly squeezed orange, the peels of a ripe lemon, or the sour dew of limes—nothing else beats citrus in giving good and relaxed vibes which make it a great choice for hotel scents. With its citrussy tones, your family and guests wouldn't feel bombarded by overpowering scents when they visit your home.
Woods
The scents of wood are always elegant, classy and subtle. Aside from that, wood scents are versatile, too. You can use it no matter the theme or motif. This makes woody scents a popular choice when it comes to hotel scents. And of course, you may also choose wood scents like birch, pine, sandalwood as your home fragrance. Having woodsy scents in your home would instantly make it feel and smell like a 5-star hotel. 
Florals
Aside from smelling good in general, floral scents have a certain airiness to them that makes them so easy to smell. More than that, some floral scents like lavender, even have therapeutic effects. It is no wonder that fancy hotels like having their rooms scented with floral scents. This is because, aside from just being alluringly aromatic, they give benefits, too. Some floral scents that you may try are lavender, chamomile, and gardenia. 
Your Hotel Scent Partner
Now that you've chosen your hotel scent, it's now time to choose your scent partner—or simply, the device that you're going to use.
More and more scent objects are being produced each day but the best are of course candles, reed diffusers and room sprays. This is because these things are guaranteed to cover your whole home with your hotel scent, while at the same time, making sure that it lasts long and is not overpowering.
Let's talk about these "Scent Partners" in more detail.
Candles
Candles are probably the most traditional way of enveloping your home in fragrances. Aside from having great scents, candles can also serve as home decorations which are appealing to the eye. You may even match these with your interior décor. They also come in different sizes and shapes which add more to its versatility. Aside from that, candles, with its lit wick, gives a romantic and relaxing glow to your home. If you're looking for relaxation and aesthetic, candles are the scent partner for you.
Reed Diffusers
Diffusers have become a really popular trend these days. But in our opinion, when it comes to longevity and usefulness, reed diffusers are still the best among the other types of diffusers.
Reed diffusers last for a very long time—they can last up to six months. And even then, its scent quality remains the same which says a lot about its consistency. So, if you're aiming for practicality and longevity, reed diffusers are the scent partner for you.
Room Sprays
Room sprays have also been rising in popularity for being multi-purpose. This is because room sprays aren't limited to rooms; some room sprays can be used for linens, clothing, etc. Aside from this, with room sprays you also get to control how much product you're using and the location at which you want to smell. So, if you're aiming for a multi-purpose and more controllable scent partner, room sprays are for you.
Needless to say, regardless of the scent partner you choose, making your house smell like a 5-star hotel still majorly relies on the scent that you chose. That's why it is important and crucial to choose the perfect and best home fragrance for that fancy hotel feel and vibes to your home. With its wide range of scents and array of different products, Environment has your back when turning your home into a fancy hotel.