How to start your own private label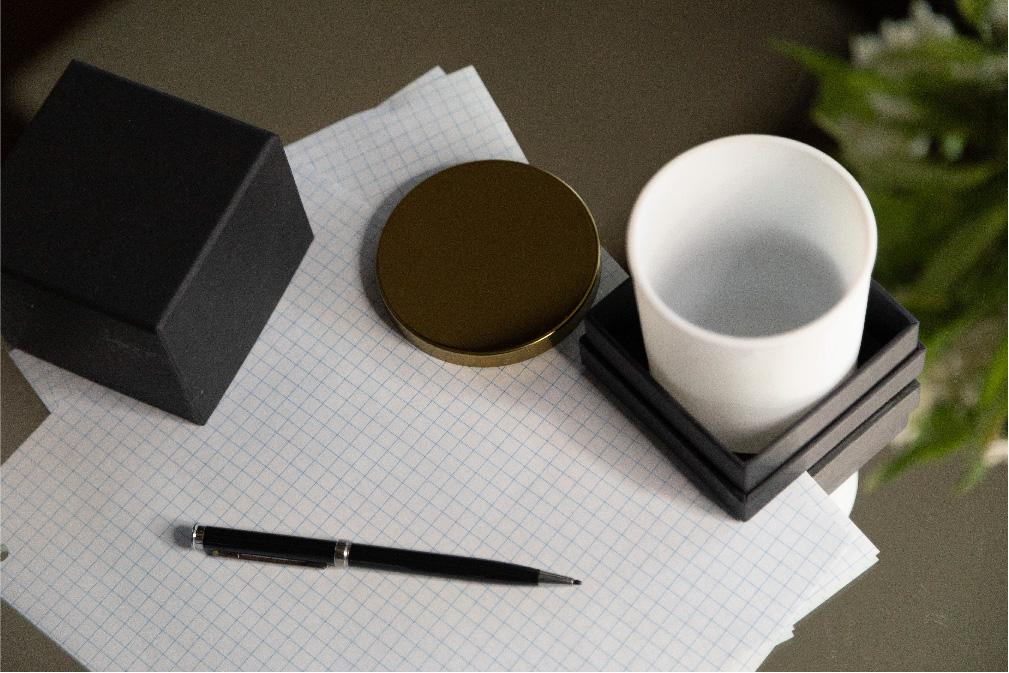 3 Easy steps to start a private label luxury fragrance brand.  
Do you like using scented candles and fragrances to help you relax and unwind? Have you been using aromatherapy more often than usual? We all want to empower our senses and improve the energy around us –especially since the previous year has been so stressful– so anything that helps relieve stress is bound to be a big hit in the market. This may be a good opportunity for those who want to make a business out of candles, soap, or fragrances because aside from aesthetics, these products are all relaxation essentials.
If you're here because you're thinking of putting up your Private Label then you came to the right place! Light 4 Life can guide you through your private labeling process with these quick and easy steps:
3 Quick and Easy Steps to Build your Brand with Light 4 Life


1. Design Your Scent
All luxury fragrance brands start with the development of their fragrance which tend to define the image of the brand more than the product themselves. Luckily, at Light 4 Life, you can create a custom blend of fragrance for your brand through our fragrance discovery scent strips from the comfort of your home or office. We have a total of 76 fragrances that you can mix and match up to 5 different fragrance together offering over a million combinations, really the possibilities are endless!
But don't get overwhelmed as you really can't do anything wrong here - just find a combination until you're satisfied! – or just use a single perfect fragrance as blending is not required and I personally love lavender! With the ability to blend all Natural Essential oils to designer perfume types, we have the perfect building blocks for any brand to create the next industry-defining scent that will propel your brand and astonish your customers.

As is–for your products.


2. Design Your Product
If you're still learning or if you want to experience our products for yourself before creating something original, you can skip the first step and go straight to designing the products.
During this stage, you can select the vessel or container for your product. Light 4 Life has numerous options to choose from so you can accessorize your product design! But wait, what if you prefer something else that is not available on our site? Don't worry, we also accept unique items from our customers! 


3. Design Your Packaging
Once you've made a decision on products you want and how many items you need, let us know your plans and leave it to us! This is the stage where you design your labels and customize the prints (starts at 500 units) - same with packaging where you design your unit carton. We'll deal with manufacturing while you focus on growing your business.
Once you've made a decision on the design of your product, it's time to finalize your packaging. Light 4 Life stocks many platform packaging options that can be easily customized with labels designs. The good thing about this is the minimums are as low as 24 units. If you need something a little more custom but will have higher minimums, as custom boxes and elevated labels designs start at about 500-1000 units per design depending on the packaging.
The Product Labeling Business
Most manufacturers are White Label companies which means that products are premade and you basically put your own logo into an existing product. Light 4 Life is a Private Label company which means that we customize your product to your formula according to your preference. 
Before you get into business, allow us to help you understand what it means.
Private Labeling
Private labeling is when products are manufactured by third-party companies and are sold under another company's brand. Think of it like this; a wholesaler develops and manufactures candles, then a distributor or reseller comes in with a new name and branding, and sells them.
Private Label VS White Label
Both private labeling and white labeling allow you to focus on selling the goods and having a manufacturer deal with the production process, but these two are not the same. People often confuse Private Labeling with White Labeling so let's discuss the differences between the two.
Private Labels refer to physical products and consumable goods such as roll-on perfumes or sanitizers. The goods are mass-produced and the reseller can customize the product according to preference. Other people will say you're just putting your logo and brand on a generic product but that's where the confusion is –they are referring to white labels.
You get to decide on the formula, ingredients, packaging, labels, and anything that will help you create a product for your brand. You are essentially paying to have your products manufactured and delivered to your store. 
White Labels, on the other hand, are generally products that are mass produced, generic and less customizable. White label is applying a custom label to an already existing product formula or type. This means you have no customization over the formula and only the branding and packaging. These products tend to be premade and ready to label. Rather than having to wait for the long manufacturing process to get custom-made formulas.
Light 4 Life is A PRIVATE LABEL! We give you the opportunity to build your own brand with a very LOW minimum order quantity (MOQ) of 24 units. How good is that?
Light 4 Life can guide you through your Private Labeling process and take care of the product manufacturing end but how you build your business is entirely up to you.
We understand that it takes a lot of time and effort to build your brand and this is the main reason why we are here, to partner with you.