Top 10 Christmas Candles That Will Make Your Home Cozy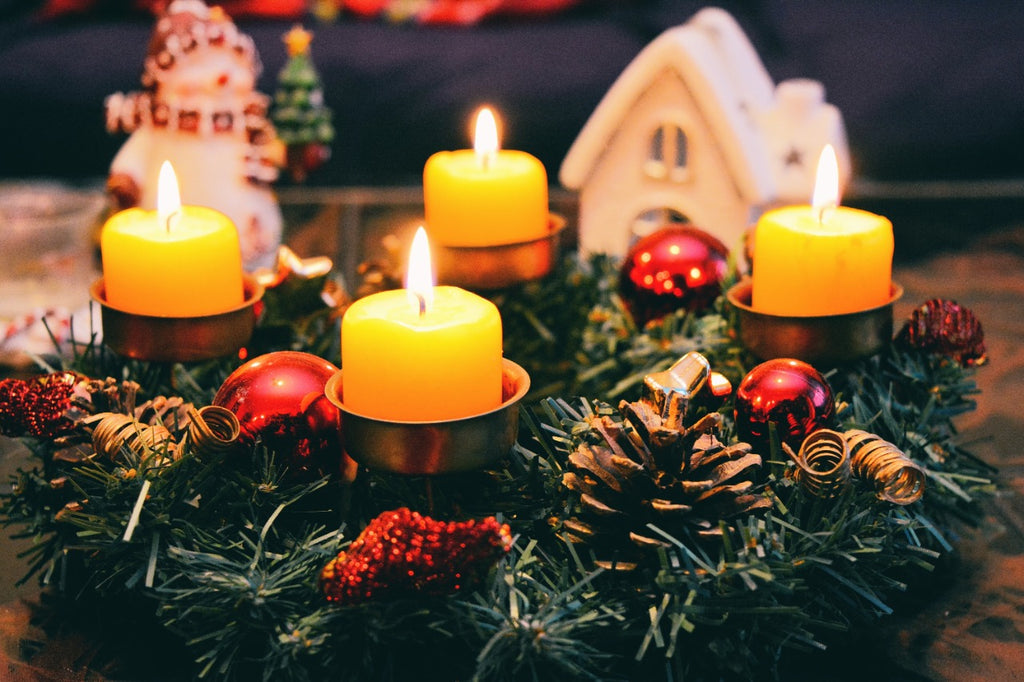 The year is nearing its end once again and I can almost see Santa Claus sneaking his head through my chimney as Christmas fast approaches. I'm certain, though, that I am not the only one who feels this way. For sure, many families are already busy decorating and putting up their Christmas Trees all the while donning their corny but sweet Christmas sweaters.
While on the topic, there are many ways to decorate your home for Christmas. You can try to decorate your home elegantly for a fancy Christmas; you can also opt for a more fun and loud style. Your home, your décor and your style. In my opinion, though, cozy is still the way to go! After all, Christmas is a holiday that gives comfort and coziness; kind of like how we feel when we watch the snow fall outside while sipping our favorite hot chocolate.
And to really bring that cozy Christmas feel into your home, what better decoration to use is there than candles, right? Here are the top 10 Best Christmas Candles for your home that would not just make it cozy but also be your home fragrance.
This Christmas wax candle is best for home décor to really feel the spirit of Christmas. The main colors of Christmas are red and green, and this Christmas candle surely fits the bill! With its bright and loud red color, this Christmas wax candle is not just suitable as a home fragrance but also as the perfect home candle Christmas décor.
Another color of Christmas: Green! And this Christmas scented candle has the most beautiful shades of green in it. With its deep and vivid green shades, this home candle will be a perfect addition to your home as a Christmas decoration. You could even place these beside your Pomegranate pillar candle. These candles are complementary and are truly one of the best candles for home especially this Christmas.
One of the things most looked-forward to by the people during Christmas is snow. A white Christmas just seems so special and romantic, right? This Red Currant candle is a Christmas wax candle that would no doubt bring "white Christmas" into your home. With its pristine white color, this Christmas home candle surely resembles snow! As a bonus, it has a unique red currant scent too perfect as a home scent.
Christmas is one of those holidays that make you feel all warm and tingly inside; just like these Honeysuckle Pillar Candles. This Christmas wax candle has warm yellow tones and colors that show the warmth that Christmas brings to families and friends. Plus, its sweet home scent also makes it a great Christmas scented candle.
One of the highlights of Christmas is that special Christmas dinner. Make your Christmas dinner more special by having this home candle with its simple yet elegant Christmas candle holder. Have this Gardenia Pot Candle at the center of your long table along with your poinsettia flowers, and these would surely make the best Christmas dining room decors.
Looking for a unique design of candles that fit the woodsy feel of Christmas and Christmas Trees? Look no more! Our wood in cement candles look like realistic wood pieces which make it a great Christmas tree candle. You could place these near your Christmas trees to really emphasize the woodsy Christmas theme.
These ebony wood blocks make a great addition to your Christmas decorations as Christmas candle holders for your Christmas candles. Its high quality and natural wood engravings make it a classy yet homey Christmas candle holder for your home fragrances.
8. Vintage Candelabra
This vintage candelabra aside from having a unique antique design, is also great as a Christmas candle holder. Can you imagine having this in your dinner table with a red table cloth underneath? Phew, just thinking about it makes me giddy from the sophistication it exudes. You can also pair this Christmas candle holder with our taper home candles for the maximum experience.
White and gold always make a great color combination. Aside from this, these colors also show Christmas; seeing these colors together would remind you of the Christmas balls hung on the beautiful Christmas trees. Having these colors on your Christmas candles and Christmas candle holders would absolutely be a bomb! These White and Gold Claire Pot Ceramic Candles are perfect for just the right amount of elegance and coziness in Christmas.
Finally, we can't have Christmas without lumination, right? And though normal Christmas wax candles give that luminous glow when burning, it still wouldn't hurt to try something out of the ordinary. Use this Christmas as a chance to try something new by trying these White Luminaries from Stone Candles. These not-so-ordinary candles will give you that romantic and luminous vibe for Christmas that's more special, new and unique than your normal wax candles.
Make your Christmas more delightful and cozy by trying these eco-friendly coco-wax candles and classy candle holders from Stone Candles. Having these at your home on Christmas will surely make you think and feel that your Christmas was well-spent!