How to Find Private Label Products and Start Selling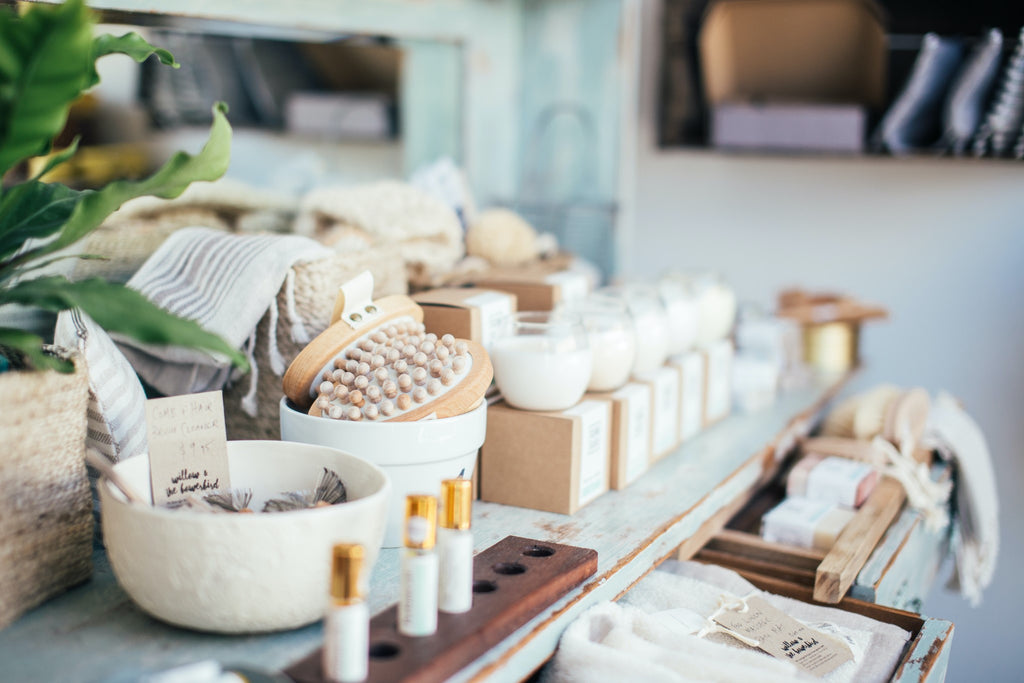 Recently, the candle and perfume industry have been making big leaps when it comes to sales and popularity. There is no doubt that more and more people are becoming fond of scented candles and perfumes. After all, it is not just the most perfect gift to your friends and family, but is also the best treat for yourself and your home. With more and more scents and fragrances being produced every day, the number of candle and perfume lovers are sure to multiply daily as well. That's why it's no surprise that more people are also attracted by the idea of starting their own candle brand and perfume brand.
Starting a business, however, is no joke at all. There are many things to consider like costs, capital, market, and more. It truly is a road that one must have big guts to venture into. No need to worry, though, we, at Stone Candles, are more than happy to help you out.
Have you been wanting to start your own candle brand and perfume brand but are scared of the big risks that come with starting your own business? Let me introduce you to private labeling—the safest and easiest way to start your own candle or perfume brand.
What is Private Labeling and How Does it Work?
Chances are, if you are new to business, you have never heard of the term private label. But trust me, you have most likely been exposed to private label products more than you might've expected. This is because it's not an exaggeration to say that private labeling is everywhere. In fact, in the biggest online selling platform, Amazon, almost half of the products there are private label products! You could almost call it as Amazon private label.
To describe it in simple words, private labeling is a type of branding wherein you contract with a company to produce products for your company. Of course, you don't need to have your own company to contract with a private label company. As a starting business owner, if you do not want to spend that much resources in starting your own brand, you are welcome to contract with a reputable private label company.
If you want to learn more about private labels you may read our blog article about Private Labels.
Advantages of Private Labeling
There are a number of reasons why private labeling is such a popular choice among small business owners. These are the following reasons:
-       Control over production. With private labeling, you may opt to produce only a small quantity of private label products which you may negotiate with your partnered private label. Because of this, there is less risk of stocks getting frozen or not moving as you have control over the production number.
-       Control over pricing. Since you have only partnered with a third party private label company, you are the one who gets to decide the prices of your private label products.
-       Control over marketing and branding. Since this is essentially your own brand, you are the one in charge of how you are going to market and advertise your brand. You may choose to make it unique to your own personal brand that you are building.
-       Adaptability. Since with private labeling, there is not much risk to trying out new things or variations to your private label products. There is also minimal cost as the private label company you are contracted with is the one going to be in charge of the material and production costs. As such, you can choose to make new and unique variations.
Light 4 Life: Your Perfect Private Label for Your Custom-Made Candles and Perfumes
If you are looking for the best private label company to partner to your candle brand, then Light 4 Life is right for you. Aside from producing for a cause, Light 4 Life is also a beginner friendly private label that manufactures custom-made candles and fragrances.
Light 4 Life is more than just a manufacturing house. It is also a beautiful organization that aims to make the world a little better through the cause that it supports. Light 4 Life and Exceptional Children's Foundation have entered into a unique partnership that creates jobs for adults with disabilities through the manufacturing of these beautiful private label candles and home fragrance products.
We make sure to cater to your preferences and let your brand shine through with our custom-made candles and fragrances. All of these, of course, in three easy steps!
Let's talk about designing your own fragrance for your fragrance brand and private label candles. Light 4 Life offers sample scent strips of a wide selection of fragrances and aromas that range from floral to woody scents. These scents may also be designer brands inspired scents or those that you smell from fancy and luxurious hotels.
In order to create and design your own unique scent, you just need to mix and match these scents strips and come up with the best aromas for your candle and perfume brand!
For the next step, sample the products! After formulating your own fragrances for your brand, you may now have sample products of the private label candles and private label fragrances that you plan to sell. In this step, you can check to see if the products produced and the scents you have designed suit the brand and style that you are aiming for.
Lastly, once every sample of your products have been checked and tested by you, you may now proceed to mass producing your very own products. Congratulations, you have just taken the biggest step in creating your own candle brand!
Aside from producing private label products for you, Light 4 Life also offers other services that may help you in your journey as a starting businessman. If you are looking for elevated packaging, L4L has got your back. They may also help you with graphic design for your packaging as well as some fulfillment services for your growing business.
Light 4 Life will guide you through your brand creation every step of the way. This includes everything from crafting your own scents for your custom-made candles down to the packaging and design of your products. This is, of course, done with a reasonable and affordable contract and partnership.
When it comes to private label candles and establishing your candle and perfume brand, Light 4 Life has got your back! Start your own brand now, who knows, you may just be the next biggest amazon private label supplier!
If you want to learn more about Light 4 Life, you may read this.